One Pair of Sheer Pants + Five Indie Stores = Five Surprisingly Wearable Looks
See how staffers at Miniminimarket, TG-170, Maryam Nassir Zadeh, Convent, and Jumelle styled sheer black pants.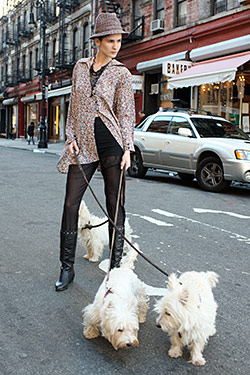 Designers like Diane von Furstenberg, Alexander Wang, and Valentino paraded see-through "lingerie" pants down the runways this February, and while the look hasn't quite hit the mainstream yet, we've seen iterations popping up in fast-fashion chains and on a few brave souls in the pages of style blogs. Wondering how wearable the look is in real life, we grabbed a sheer, black harem style from American Apparel ($40 online), handed it to Wilhelmina newcomer Jlynn, and stood back as staffers from Jumelle, Miniminimarket, Convent, TG-170, and Maryam Nassir Zadeh paired the pants with everything from lace bodysuits to patchwork leggings. Click through our slideshow to see what each of our impromptu stylists came up with.