Angela Lindvall Seems Very Excited About Her Shawl
She couldn't resist twirling it above her head.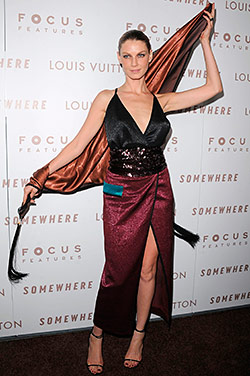 Angela Lindvall attended the Los Angeles premiere of Somewhere last night, where she wore a sparkly wraparound skirt with a blue pocket flap. She topped off her ensemble with a tasseled shawl, which she couldn't resist twirling above her head on the red carpet.
What do you think about her fringed wrap accessory?