Best Bet: Puzzle Wine Rack
This stackable rack can be built upon as your wine collection grows.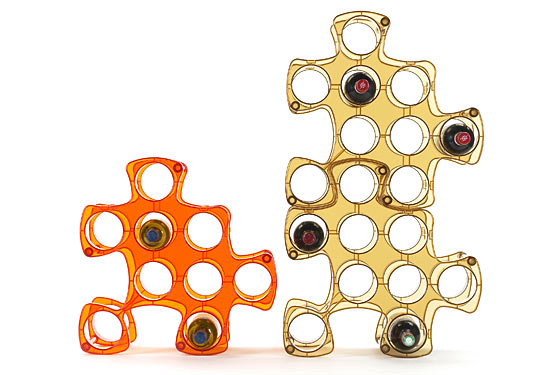 Known for original modular art, Art-Rethought.com (A.R.T.) was previously an online destination for in-the-know designers. With the launch of its Module R by A.R.T. pop-up shop in Boerum Hill last month, now you can scope out the customizable shelving, art, and furniture in person. One relatively affordable standout is Gideon Dagan's stackable Puzzle wine rack, which comes in transparent shades of amber, orange, red, and black. Made of recyclable polymer, the askew rack can be positioned two different ways and built upon as your collection grows. All in-store purchases are 10 percent off, today only.
Puzzle Wine Rack, $58.50 (originally $65) at the Module R by A.R.T. pop-up, 400 Atlantic Ave., nr. Hoyt St., Boerum Hill; through 1/9.