This Kind of Thing Doesn't Really Happen on Upper Madison Avenue
Except during Fashion Week.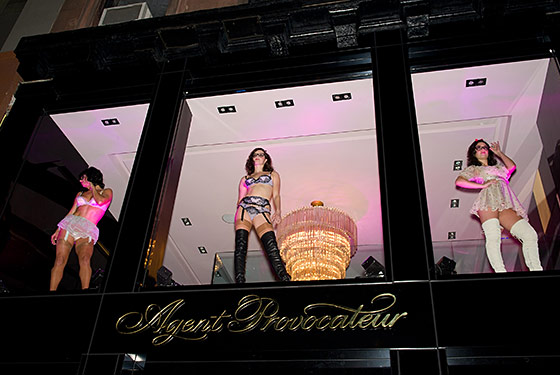 Passersby on 61st and Madison last night got more window action than usual as lingerie-clad dancers gyrated in the windows of the new two-story Agent Provocateur boutique. The scene inside was even more sultry, with French actress Joséphine de la Baume (the star of the brand's latest voyeurism-inspired ad campaign) holding court, and a steady flow of Veuve Clicquot making it difficult to navigate the crowd without awkwardly knocking the pasties off the dancers. An intimate evening, for sure.