ManRepeller: No Hunting Allowed
The preferred zone for male gazing has suddenly become a wildlife haven.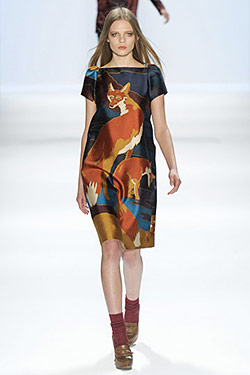 With a few exceptions, the general trend so far this season has been to stray from our beloved leopard prints and dip into more unconventional wildlife representations. Perhaps the most unconventional revealed itself yesterday at Jill Stuart's runway show, when the designer opted for animal faces, not prints.