The Fug Girls: Olivia Munn, Blogger in Training
Also at Charlotte Ronson: a rare Tinsley Mortimer sighting!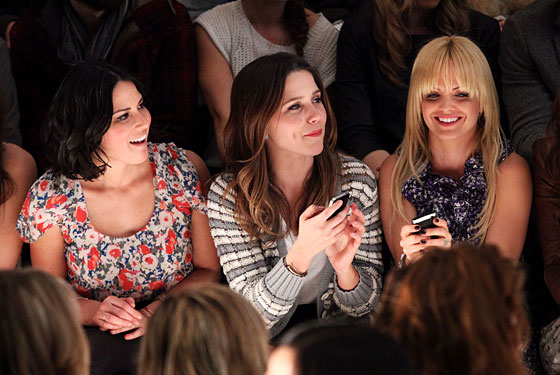 We're pretty sure we caught Olivia Munn in a teeny lie Saturday night at the Charlotte Ronson show. "This is my first fashion show," we overheard her confessing to another reporter — despite the fact that she'd been spotted front row at Jill Stuart mere hours beforehand. She's clearly up to no good and should be shamed for her falsehood. Or, you know, it was a mere slip of the tongue and she meant to say it was her first Fashion Week. One or the other.
See Charlotte Ronson's Complete Fall 2011 Collection
See Backstage and Front Row Photos from Charlotte Ronson's Fall 2011 Show