Anna Dello Russo Is Doing a Musical Project That Has Something to Do With Body Language
She is called the Lady Gaga of fashion, so it's about time.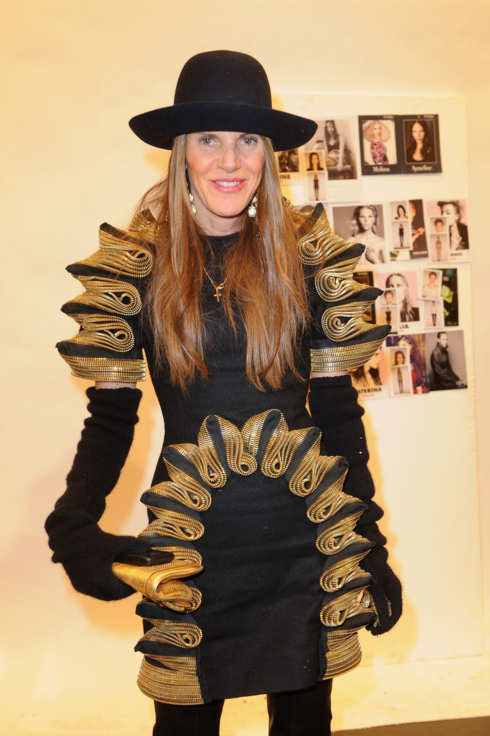 This week's Anna Dello Russo profile — and they have been running around every week for months (read ours!) — is in the Independent. Like any self-respecting celebrity, Dello Russo has smartly leveraged this attention to sell her own T-shirts and perfume. The Japanese Vogue fashion director, who has been called the Lady Gaga of fashion, "has plans for a record," the Independent reported. Dello Russo tells us in an e-mail the "project" is a work in progress, and that "it's all about having fun with music and body language." On her blog (which you should spend some time on — the pictures and graphics are great, and the cursor leaves a trail of pink glitter), she has a post dedicated to her friendship with Kanye West, who provided the soundtrack to her fragrance commercial. Could they — and this is purely speculative — have something going on? He does need her these days. Especially since he can't get into the Balmain show.