Anna Wintour on Rumors About Her Reputation, John Galliano, the Internet, and More
The 'WSJ.' profile spills ... well, some things.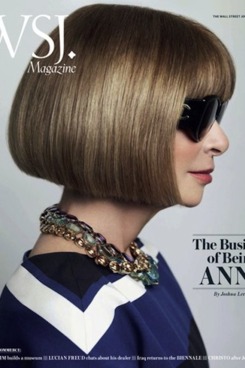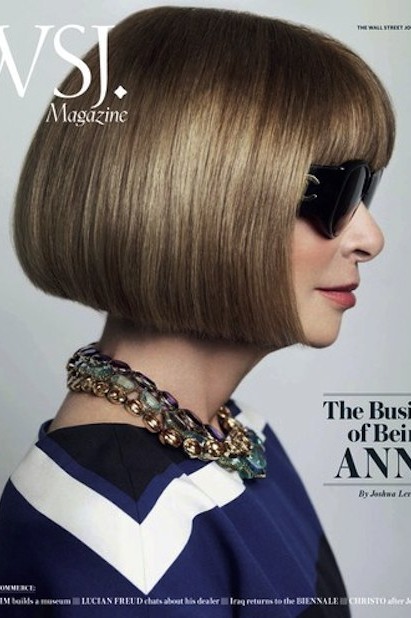 WSJ.'s Anna Wintour cover story is online and it is wonderful. Wintour enthusiasts will already know a lot of what's in there, which mostly revolves around how great she is at hosting dinner parties. When she's not serving her guests chicken pot pie, she's saving their careers and making sure they're schmoozing. If you're wealthy and important, or you're not wealthy but important to Anna, she'll seat you next to someone you can make business deals with. Careers have been known to be saved this way, and posh fund-raisers — such as the one Harvey Weinstein organized for Barack Obama before the 2008 collection with Bruce Springsteen and Billy Joel — are known to have been born this way. Other highlights:
• At last year's Met Costume Institute Gala, Anna had a 30-foot hot-air balloon imported from South Dakota to float above Engelhard Court in the museum. "When we first saw it, we go, 'Never! We can't have gas in the museum!'" says Met president Emily Rafferty. "Anna's changed our attitude—she's brought us to new levels of thinking of what we can do, but without ever losing sight that we're working in a museum context here."
• When someone asked her at a press conference in China last year if she was as mean as the press make her out to be, she said, "It's true, of course, that I beat all my assistants, lock them in a cupboard and don't pay them." Well! If her being editor of Vogue stopped working out, she totally has the salt to be a blogger.
• But in all seriousness, she explains, "I care deeply about my friends and my family and they know it, but work is work."
• Vogue never released a statement of John Galliano's firing from Dior. Anna finally speaks about it, saying only, "This is all so tragic."
Brand Anna [WSJ]