ANTM Recap: In Comes the Cat, Out Goes the Cattiness
Despite the contestants doing a photo shoot with a jaguar last night, there was an unfortunately small amount of hissing.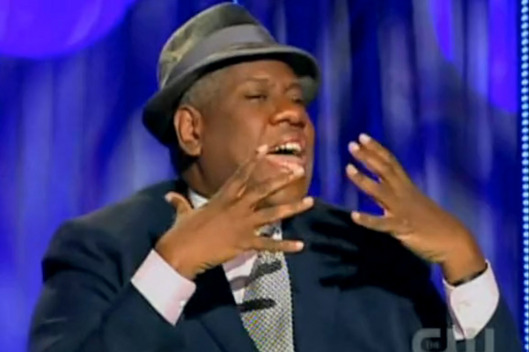 If last night's episode of Top Model had a theme — other than the typical histrionics, of course — it would be that all involved fell, for once, just short of their potential. The requisite CoverGirl commercial challenge paled to the awkwardness that was last week's "Fierce Roast" coffee ads, even with a clever twist that forced the girls to direct each other. And all four and a half minutes devoted to this week's photo shoot — posing with a baby jaguar at the old Los Angeles Zoo wearing pieces from guest judge Rachel Zoe's line of faux furs — were cute, but contained no cat-fighting and only a few snarls, from Alexandria at that.
Faux-boho Hannah wins best photo of the week, because the judges have yet to realize that she's actually cycle 11's Analeigh all over again, and Molly and Dalya fall to the bottom of the sadly-not-very-feral model pack. Molly spent the week acting all sorts of pissy and justifiably complaining about her still ludicrous weave; whereas Dalya talked up her prior modeling experience and just how badly she wants to be America's (pause) Next (pause) Top (pause) Model. But wanting to win too much is almost as bad as not wanting it enough, so Dalya was out — incidentally making this cycle one of the quickest to eliminate all of its ethnic contestants. Enjoy a video montage of ALT and Zoe's critiques, plus more silliness from last night's episode in the video.