Brad Goreski Got His Own Bravo Show
It sounds like 'The Rachel Zoe Project,' only starring him instead of her.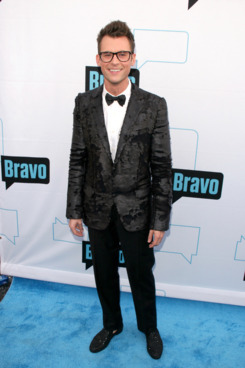 He and Rachel Zoe were reportedly competing for clients, but will they now compete for viewers? The show, It's a Brad World, will follow Brad as he goes to fashion shows, lives life as a human being, and runs his own business. Would you trade watching Rachel on Bravo for watching Brad on Bravo? Would you watch both in a week, if their seasons overlap? Or would it feel too intense in the same way it would to, on your average salary, watch rich skinny ladies buy shoes in Bergdorf and Barneys in the same Wednesday afternoon while you eat a plastic-wrapped muffin?