Christian Siriano Is Headlining Nashville Fashion Week
Lexus is sponsoring and fellow New York fixture Betsey Johnson is showing.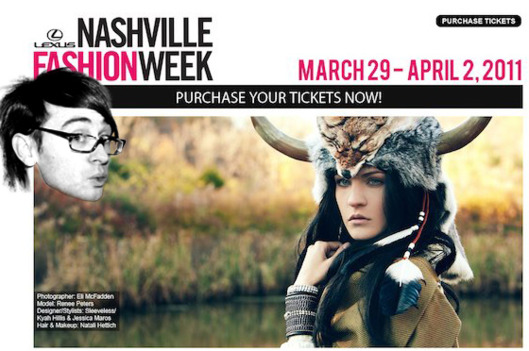 Lots of cities have fashion weeks — Aspen, Austin (where models pay to partake), Los Angeles — but they seldom build reputations that convince anyone in fashion to take them seriously. Yet Racked National is pretty excited about Nashville Fashion Week. Like New York Fashion Week, it even has a big car sponsor (Lexus) and includes shows by Christian Siriano, which the schedule labels a "headliner," and Betsey Johnson, who is not labeled a headliner. Tickets are still for sale on the NFW website, where an all-access pass is only $250. For an additional $20 you can also buy a ticket to see New York person and People's Revolution owner Kelly Cutrone shill her book. But what you can't put a price on are the runway's mind-blowing, directional-redefining fox vikings!!!
Christian Siriano & Betsey Johnson to Show at Nashville Fashion Week [Racked]