Critics Swoon Over McQueen and YSL, Tire of Chloé's Snakeskin Prints
"Beautiful color; a bold, yet uncomplicated shape. Sometimes that's all it takes to cast a fashion spell."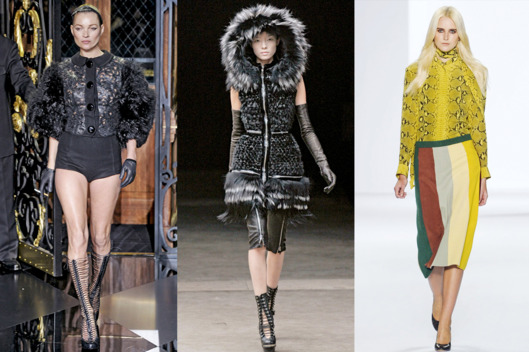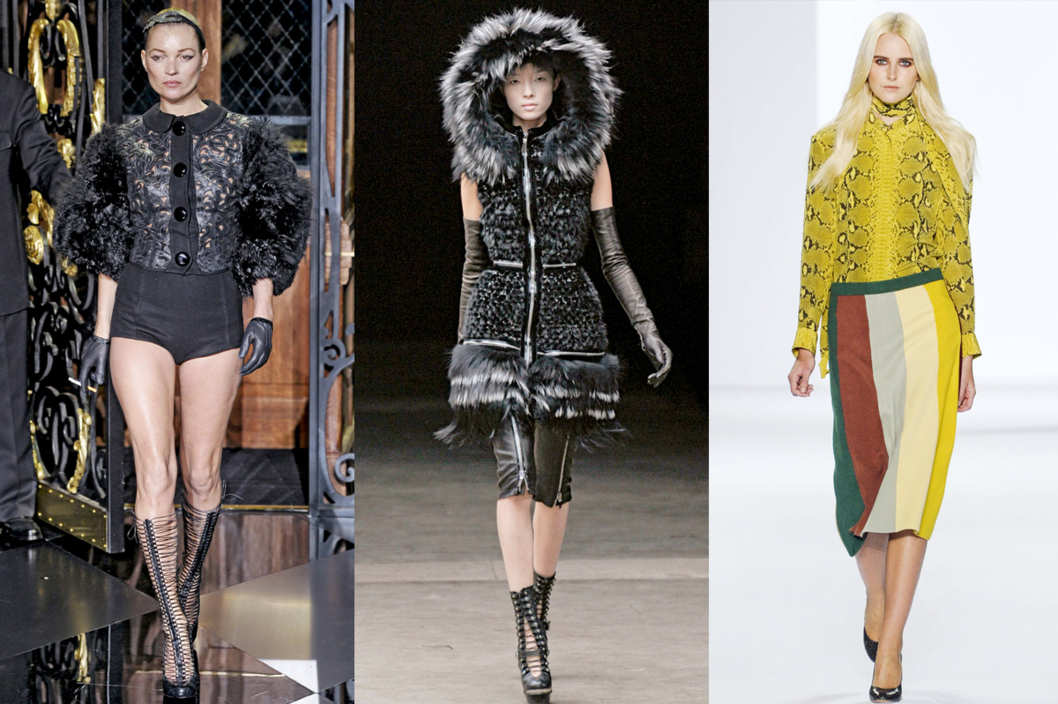 THE HITS:
Alexander McQueen
• "Burton did herself and the rarefied Alexander McQueen ethos proud with an exquisite collection… As for the evening gowns, the word breathtaking understates the reality." [WWD]
• "Many of these dresses were beautiful, with their haute couture aesthetic and workmanship... But it was dispiriting to see a female following the McQueen misogyny by strapping her models into harnesses. Take them off and there were lovely dresses." [IHT]
• "[T]hese were scarcely clothes for the real world. That wasn't really the point. It felt much more like Burton wanted to remind the planet that she isn't channeling the McQueen DNA, she is the McQueen DNA…. Here, serenity ruled. Which, in the interests of future princesses everywhere, is probably a wise option." [Style.com]
• "[T]onight's show was about the reality of brilliantly constructed, beautiful clothes… The house of McQueen is safe in her hands." [Vogue UK]
See the Complete Fall 2011 Alexander McQueen Collection.