Emmanuelle Alt's French Vogue to Include a Lot More Clothes, a Lot Fewer Boobs
Also, a lot more words. Wait, what?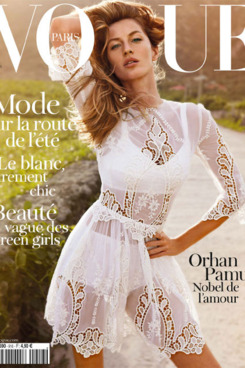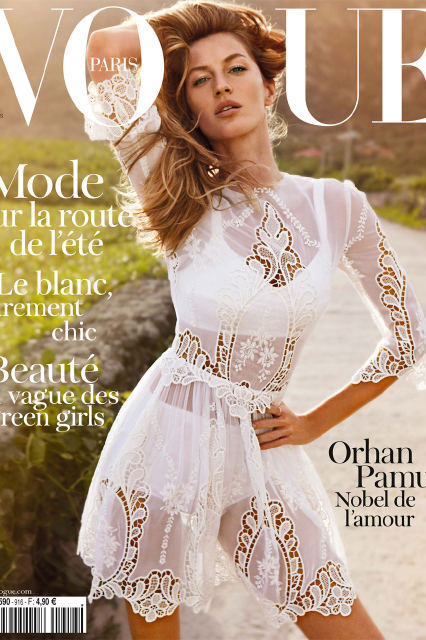 Emmanuelle Alt's first issue of French Vogue hits newsstands on March 25. She succeeds the self-proclaimed queen of porno chic, Carine Roitfeld. The spirit of porn will not wholly be lost, though, even though she promises to show "more and more a lot of clothes."

"One boob," she said, holding up a finger and flashing a big smile: "Otherwise, you don't recognize it's French Vogue."
And if that nipple doesn't tickle your fancy, there's "a long feature," as WWD describes it, about Turkish novelist Orhan Pamuk. It has "several pages of pure text," WWD says. Alt explains, "It's important to have something to read." Okay, folks. Now tell us, who actually reads their fashion magazines? Their Vogues and their 10s and their i-Ds and Dazed & Confuseds and whatnot? Are you checking in for the articles? Or some clothes and, maybe, a boob or two?