In Case You Were Wondering Why Fendi's Fifth Avenue Flagship Has Leather Sculptures in It
Look, leather octahedrons!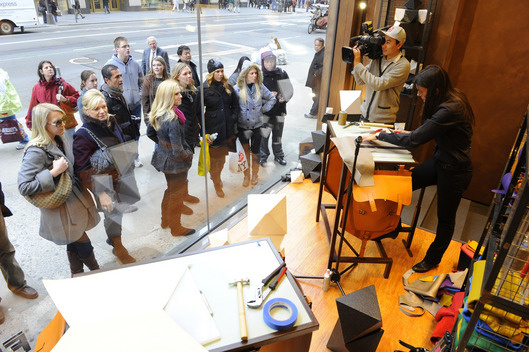 Yesterday afternoon, Fendi's Fifth Avenue flagship became the latest backdrop for a collaboration between the design house and architects Aranda/Lasch. The project, titled Modern Primitives, consists of crystalline-shaped sculptures pieced together by architects Ben Aranda and Chris Lasch and then covered in brightly colored leather by Fendi's craftsman Ester di Sarno.