Here's Emmanuelle Alt's First French Vogue Cover
Gisele in a see-through dress.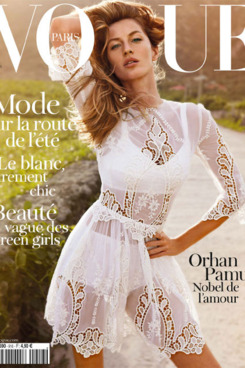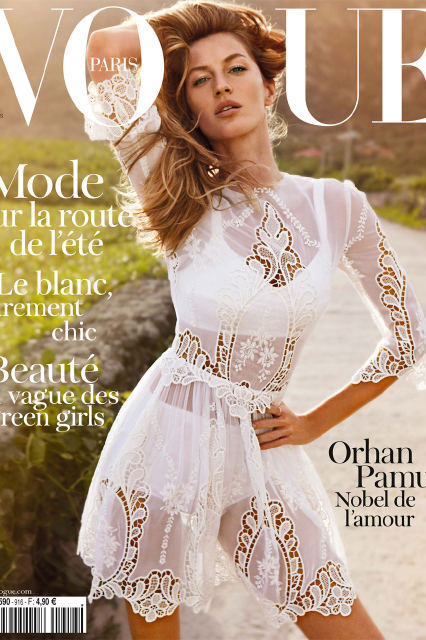 The April issue of French Vogue is the first under the editorship of Emmanuelle Alt, who replaced the self-proclaimed "queen of porno chic" Carine Roitfeld. Gisele features on the April cover in the look of the season, a little white dress (hers is by Dolce & Gabbana). So does it feel different already? Alt has said the magazine will be "the same but different" under her direction. This cover feels more subdued than Roitfeld's work — her very cheery February cover had a lot more color saturation, and this is a far cry from the cover of the Tom Ford issue that Carine said she took a lot of heat for. But Alt's basically got Gisele in her bra and panties here so how can she go wrong? Gisele in lingerie never doesn't work, as we've seen.
Gisele Ushers in a New Vogue Paris [Modelinia]