Is the Slow Death of the Skinny Jean Responsible for Urban Outfitters' Losses?
If skinny jeans are on the way out, what's on the way in to replace them?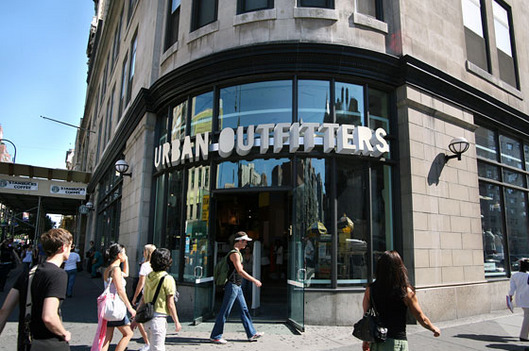 Yesterday, Urban Outfitters' stock tumbled 17 percent following disappointing earnings reports for the second quarter in a row. Analysts wonder if part of the problem is that shoppers are tired of skinny jeans — which are on the way out anyway — and that it's unclear what's on the way IN to replace them. One analyst, Jennifer Black, accused Urban of lacking "a clear point of view."

"It used to be you'd walk into Urban Outfitters and it was all about the dress or it was all about military," Black said. "Now I don't know what it stands for. I just see a lot of stuff that's unflattering."
It's hard to feel too concerned about them when American Apparel is still standing.