Kate Moss Walks, (Literally) Smokes in the Very 'Satisfying' Fetish- and Chambermaid-Inspired Louis Vuitton Show
Other girls carried feather dusters or wore handcuffs.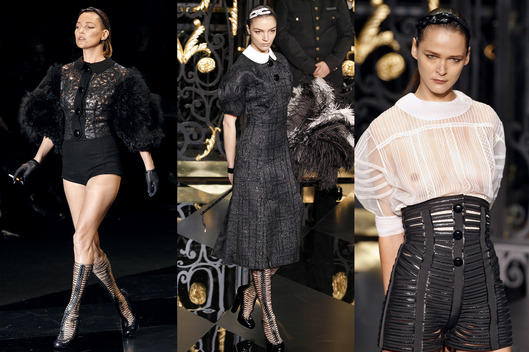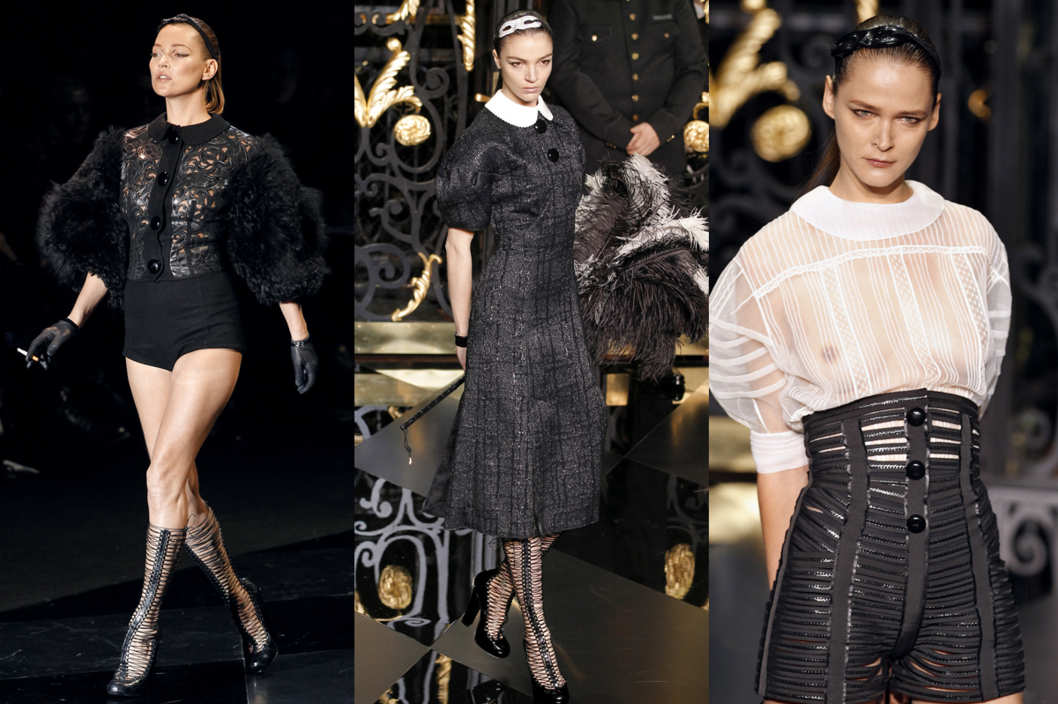 The Louis Vuitton show started at 10 a.m. in Paris today but that didn't stop the house from hiring hostesses to hand out shots of vodka and caviar canapes on platters beforehand. The venue had been made over to resemble a Paris hotel, and models entered the runway from a makeshift elevator flanked by dudes dressed as old-fashioned porters. "We were thinking about obsession, fetishism, and we thought about an old hotel, with its chambermaids and the affairs that go on there, the crimes and scandals. And we just wanted to reveal all the amazing creatures who passed through there," designer Marc Jacobs told journalists backstage after the show.
And some amazing creatures he did have: Kate Moss closed the show, smoking a cigarette, something that many relish in pointing out has been banned in public places in France. But the Louis Vuitton show never seemed like a public place to us, so whatever — and besides, no one had qualms with Lady Gaga doing it last week at the Mugler show. Plus, just looking at those SHOES on Moss kind of makes us feel like we need a smoke.
Happy no smoking day! Kate Moss celebrates by lighting up for Louis Vuitton at Paris Fashion Week [Daily Mail UK]
Hotel Louis Vuitton [On the Runway/NYT]