Kate Moss Wears Two Alexander McQueen Dresses for Harper's Bazaar U.K.'s 'Fashion Royalty' Issue
She wore one of them for McQueen's 2006 runway show.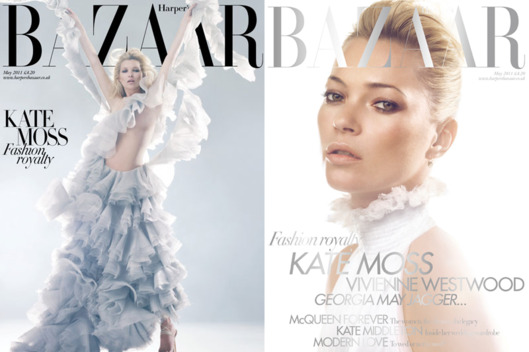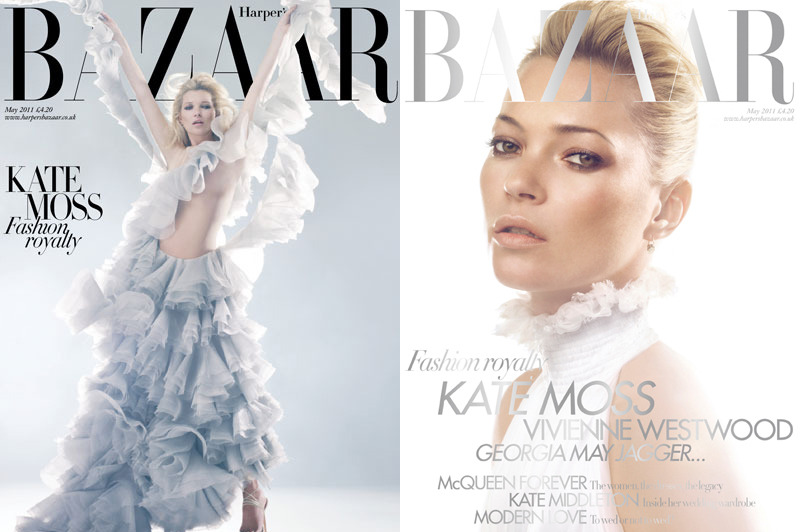 That's the same ruffled organza dress that she wore when her holographic image was projected in the air at Alexander McQueen's fall 2006 "Widows of Culloden" show. The other is this white gown from Sarah Burton's first McQueen collection. Some people get to have all the fun.

Kate in McQueen [Harper's Bazaar UK]