Kate Moss Wore a Fur Coat of Many Colors Out in London
Best foot fur-ward.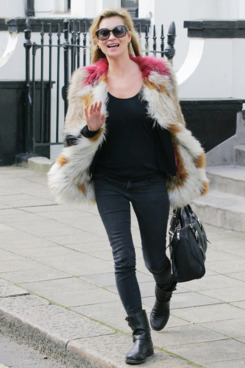 Out and about in West London today, Kate Moss wore a chunky multicolored fur coat from Isabel Marant's spring 2010 collection over an all-black outfit including a low-neck tee, skinny jeans, and biker boots.
Kate's known for her boho-meets-biker sense of style — is she carrying off the coat well, or is it a little too much?