Kelly Osbourne Paired Pale Denim With Floral Prints
Oh, and polka dots, too.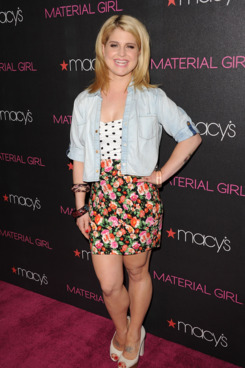 Last night at the Macy's Beverly Hills store, Kelly Osbourne celebrated the launch of Madonna's latest Material Girl collection wearing a pale denim shirt unbuttoned over a polka-dot blouse and a bright floral print miniskirt. She paired the look with peep-toe heels and a number of chunky bracelets.
Would this outfit look better without the cropped workshirt? Or do the prints not match regardless?