Lady Gaga's Beauty Routine Includes Sleeping in Makeup, Cutting Her Hair When It's Falling Out
She also advises, "Whenever you try to be someone else, it's boring."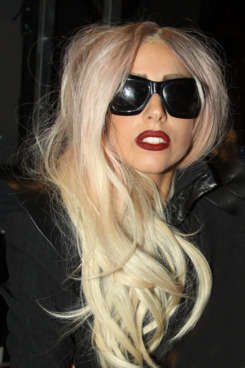 If you thought getting the Lady Gaga look would be filled with loads of the unpleasantness surrounding having to always be so done-up in loads of makeup and other uncomfortable things, you might be right. The diva spilled her beauty secrets to People, and boy did they spill like a cup of coffee sailing off the counter at the hand of a clumsy person.
On her skin:

When asked how many nights per week she goes to bed wearing makeup, she replies, "Seven. That is not good for your skin, but I'm blessed with good genes." What is good for her skin? The sunblock she carries around in her beauty bag. "I don't like to tan my face because it's bad for wrinkles," she explains.
On her hair:

The natural brunette, known for her now white-blonde locks, says she misses her dark hair when she has to "get a chemical haircut because my blonde hair is falling out."
Ivory Soap and Foot Massages: Lady Gaga Spills Her Beauty Secrets [StyleWatch/People]