Do You Have Your Moda Operandi Membership Yet?
Just because you applied doesn't mean you'll get in.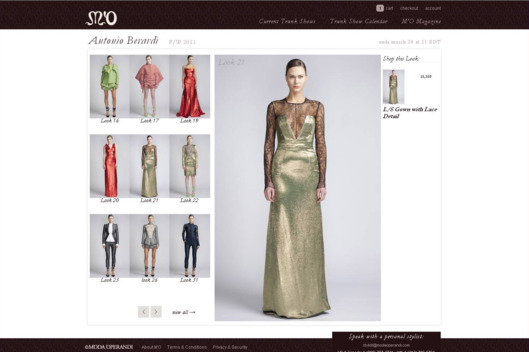 Moda Operandi, the online trunk show e-commerce site that lets you buy $1,200 shoes now and get them in the mail three to four months later, has been up and running for a short time. The site functions kind of like Gilt Groupe, in that designer collections are only available to purchase for a short period of time (36 to 72 hours) before the trunk show ends. It's also like Gilt in that you must be approved for membership — except unlike Gilt, not all applicants are approved. "Membership is being primarily developed through referrals," is all the site's founders (which include Lauren Santo Domingo) will officially say of the process through a rep. However if your approval is pending, it may be a temporary glitch — the rep told us over the phone today that the site got so many requests for membership that a backlog developed.
Moda Operandi [Official Site]
Earlier: Lauren Santo Domingo's New Website Will Allow Rich People to Buy Designer Clothes Within Two Days of Debuting on the Runway