The Many Glorious Shoes of Paris Fashion Week
Sexy heels are having a moment.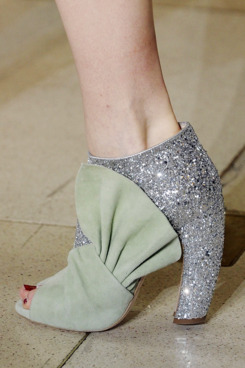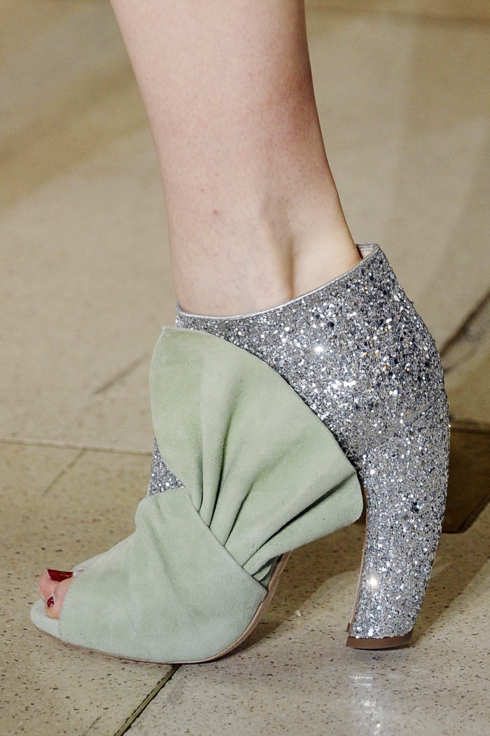 The Paris Fashion Week that just ended was a great season for gossip, but also: SHOES. And the greatest thing about the footwear may be that it wasn't all dangerous, sky-high styles that even professional models fall down in. Some of them were still dangerous-looking, and a lot of them were reasonably dangerous-looking, but plenty weren't even that high, and a good number were flats. A popular look was come-fuck-me heels, spectacularly emphasized at Louis Vuitton, but also seen at shows like Balenciaga, Givenchy, and Nina Ricci. Meanwhile, more girlish styles also popped up at Miu Miu and Lanvin. See those and many more glorious, glorious shoes in the slideshow.