Slideshow: The Week in Street Style
The best street-style snaps, from Portland to Paris.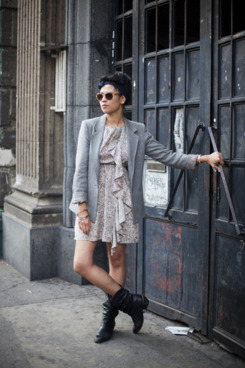 Another week of bold street style is behind us, so let's thank Susie Bubble for quite literally brightening our pre-weekend mood. The Streethearts shot her in Milan wearing neon magenta shorts paired with an adorable grandma-style knit sweater. Other sartorial highlights include a demure Coco Rocha, also snapped in Milan, by Altamira, and Griffin Chan photographed in a great geometric print scarf by Swagger New York. Click through the slideshow to see the rest of this week's best.