Model Liya Kebede Tackles Tough Topics on Film in Desert Flower
Model turned actress Liya Kebede talks with us about Tom Ford's return to fashion and her new role.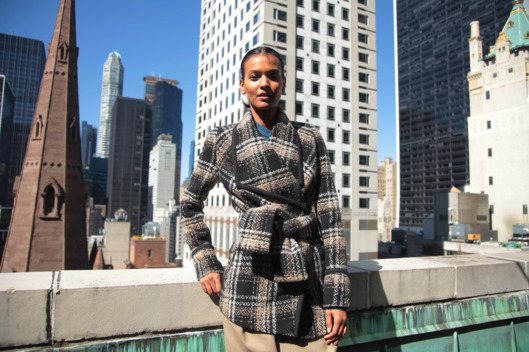 Many models attempt to cross over into acting and fail in the attempt. Liya Kebede, however, has experienced no such struggle. The Ethiopian model was famously one of Tom Ford's muses during his heyday at Gucci and Yves Saint Laurent. Kebede was also the first black model to sign a lucrative cosmetics contract with Estée Lauder, among many other accomplishments from her decade-long career. In Sherry Horman's latest film, Desert Flower, the 33-year-old Kebede tells the story of Waris Dirie, a Somalian top model from the late eighties to mid nineties who went through female circumcision at age 3 and was sold into marriage at age 13. Despite this film's heavy subject matter, the top model insists that the film is "a movie about triumph." She says, "It will encourage everyone to go out and dare to try things; to put oneself out there and confront things." The film premieres this Friday in New York exclusively at the Angelika Film Center and in Los Angeles. We spoke with Kebede last week about Tom Ford's return to fashion, feminism, and taking career risks.
Watch the trailer below: