The Michelle Obama Look Book 2011
See what Michelle Obama is wearing in 2011.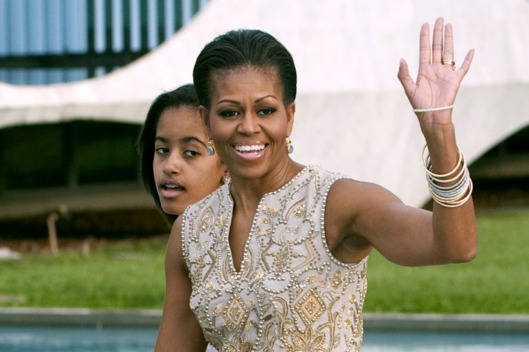 The unstoppable force that is Michelle Obama's wardrobe is whizzing right through 2011. So far this year she's been seen in bright colors, chic tailoring, and bold accessories— as she's also worn from 2008 to 2009, and 2010. Click through the slideshow to see all her looks from 2011 in our continuing collection.
BEGIN SLIDESHOW