Enjoy Photos of Kate Middleton Doing Things in Northern Ireland
She wore a Burberry trench while she did them!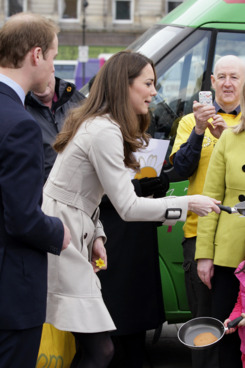 Kate Middleton wore a Burberry trench coat in Northern Ireland today, where she did things for the public, with the public as part of the U.K. tour she and her fiancé, the prince, are doing prior to their April 29 wedding. The trench is one of the more fashion forward pieces the future princess has worn publicly as she and William go forth in their shared life of photo ops. Just today in Ireland, she had so many! And he was also ... around! While people adored her! View Kate Middleton — doing things — in the slideshow.