Fall Trend: Slits and Slashes
A controlled amount of knee, or the entire leg. Your call.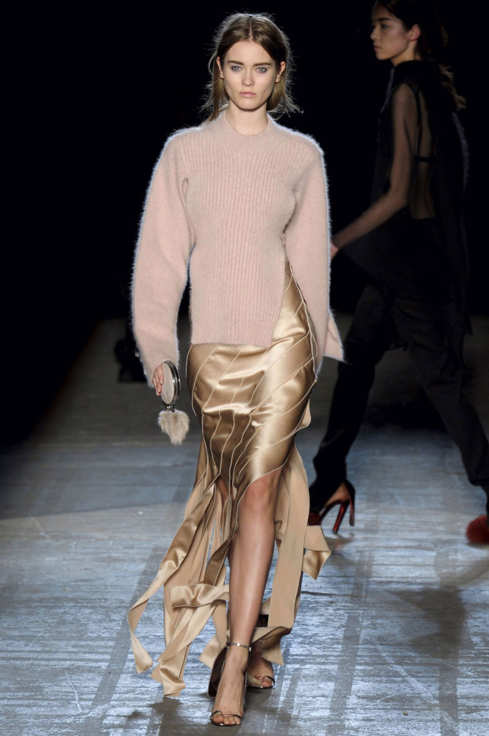 You know when you're looking out of your apartment window and you see your neighbors walking around their apartments and you can't tear yourself away because you just might see something (read: nudity)? That's kind of what designers did this fall with all the slits and slashes in their dresses and skirts. You can bare the entire leg if you want to (Gucci) or just a smidge of knee (Oscar de la Renta). Zero Maria Cornejo's dress had a tiny horizontal cleavage cut, while Ralph Lauren's ran from neck to waist. Definitely time for some interesting underwear.