'Expertise' on the State of Kate Middleton's Figure Reaches Absurd Heights
Everyone can be an expert if the right outlet asks them to assess a photo.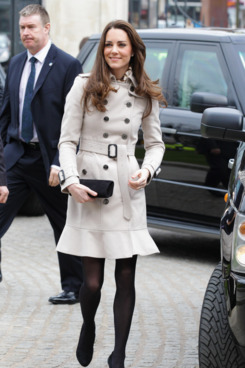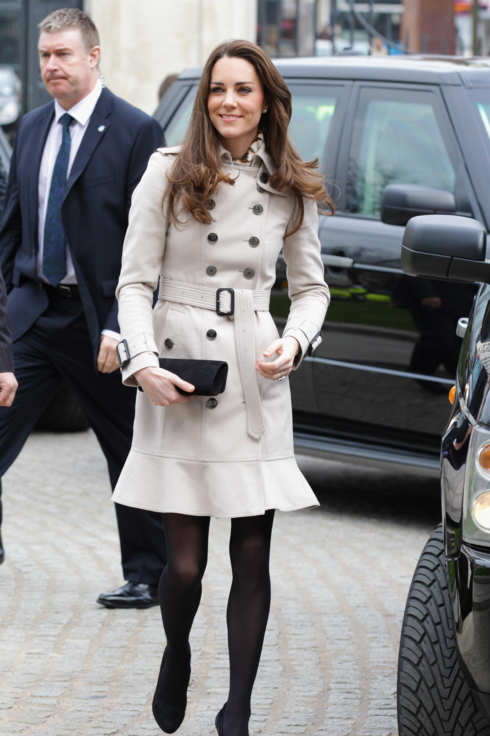 Somewhere between her engagement to Prince William and the present, Kate Middleton went from Waity Katie to Weighty Katie. Not that she's weighty by any means — but that's precisely the problem reporters now have with her. Stories about the royal wedding shifted from dress talk to weight talk in January; perhaps news outlets realized that we'll have no clue what the dress is like until the wedding happens. Ever since Kate was overheard telling a fan in Belfast who warned her not to lose any more weight that "it's all part of the wedding plan," out flooded the "SHE'S DIETING!" stories. Often reporters find supposed experts — authors, other reporters, and nutritionists with no real connection to Kate — to chime in on her weight. Below, a roundup of "expert" input on the contrived story of Kate Middleton's possibly slightly slimmer figure.
The Initial "Danger" of Weight Loss Surfaces
• In January the Daily Mail wrote that Kate was "in danger of losing her curves completely." The paper cited reports in Now magazine that Kate was trying to gain a dress size to fill out her "womanly" wedding gown. "She's worried that she'll lose her curves completely, so she's introducing a lot more carbs into her diet," a source said. "We're not talking huge bowls of spaghetti, but certainly wholemeal toast, oatcakes, porridge and cereals." [Daily Mail UK]
Brides Can't Help Losing Weight
• The AP also found an expert on the topic of Kate's weight in an obviously Über-qualified weight commenter, the "top London wedding planner" Mark Niemierko, who said he doesn't think she's dangerously skinny. "Even those brides who don't plan to lose weight lose weight," he said. "This is the one day they will be the absolute center of attention, and these are pictures they'll have forever, so they want to be in good form. The same is true for the groom." [AP]