New Speculation on the Identity of Kate Middleton's Wedding Dress Designer; the Bridal Party's Hats Are in the Works
The latest installment of all the royal wedding news you didn't know you needed to know until just now!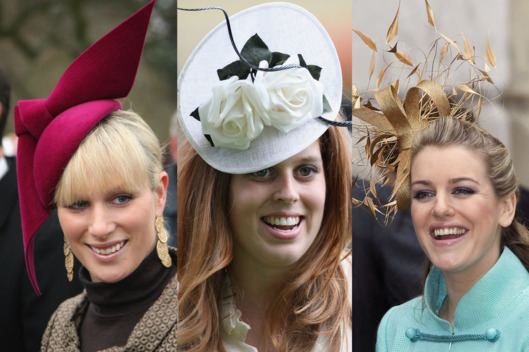 It's been reported today that NBC has cut back on their planned coverage of the royal wedding because of fears that Will and Kate are just "too boring." But that couldn't be any further from the truth, and here's a roundup of more scintillating wedding-themed news as proof. Dresses, hats, boots, and noses — get excited because the big day's only eleven days away!
• Yvonne Yorke, the Huffington Post's royal correspondent, says Kate Middleton's wedding dress will be designed by Libélula designer Sophie Cranston. She also says she's known this for four months but has kept the news a secret because that's the way palace officials wanted it. [HuffPo]
• That said, Kate's apparently had a lot of input in the dress's design. (Perhaps she made more mood boards?) She's apparently taken inspiration from Renaissance fashions and has included "a nod" to Princess Diana's dress. (And she'll be borrowing a tiara from the queen.) [Us]
• Oh, and here's a serious nod of approval: Karl Lagerfeld thinks Kate Middleton's best feature is her nose. [Vogue UK]