A Size Eight or Ten at Marc Jacobs is a Triple Zero at Chico's
But new technology exists to help you avoid having to figure out what size you are in what store by actually trying on the clothes.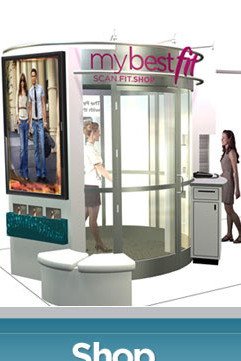 Women immensely distressed by vanity sizing — how a size four in one store might be a size eight in another and make you feel so fat — may stumble upon a new machine in their local malls to mitigate this issue. Some are installing MyBestFit's full-body scanners that measure things like thigh circumference and function like full-body airport scanners, and then give you a printout of what your size would be at various stores in the mall. But is this going a little overboard? Are women really too lazy and emotionally fragile to try on a couple of pairs of pants to get the best fit? Well, according to the Times, vanity sizing has become quite extreme.