Chinese Vogue Is So Fat in the Best Way
The PAPER magazine is a veritable doorstop every month as the luxury-goods market explodes in China.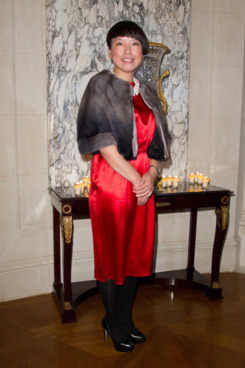 Consultants at McKinsey, who have somewhat famously infiltrated Condé Nast in three phases over the past couple of years, project that within four years, China will become the world's largest luxury market. The country does seem to be on track with that projection, with Burberry planning to open an additional 43 stores over the next five years, an estimated 960,000 millionaires residing in the country, and Hermès having launched a sub-brand just for China called Shang Xia. So many moneyed (and even not-so-moneyed) folks who are hungry for luxury goods have created quite a lovely problem for Chinese Vogue:

Angelica Cheung, the Chanel-frocked editor of Vogue China, has a problem her counterparts would sell their designer wardrobes for: too much advertising to fit in the glossy.

"I have to sit down at a desk to flip through it," she says. "It is going to get very difficult to read. It's too heavy. Maybe it will have to be two magazines in future."
China's taste for high-end fashion and luxury brands reaches new heights [Guardian UK]