Does Jo-Ann Fabrics Deserve to Get Sued for This?
Jo-Ann sells a fleece fabric printed with O's that look a lot like Coach's C's.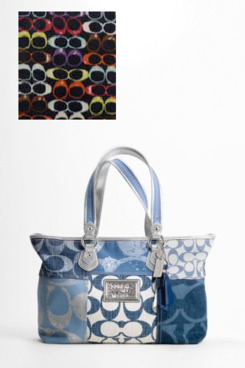 Jo-Ann Fabrics, that suburban strip-mall wonderland of tie-dye kits and fake plastic flowers beloved by crafty types everywhere, has been sued by Coach for making a fleece fabric printed with multicolored O's that allegedly look too much like Coach's C's. Coach has trademarked the pattern and, according to court documents, believes that Jo-Ann's fabric is likely to "cause confusion or mistake, or to deceive customers, the public, and the trade into believing that [the fabrics] are genuine or authorized products of Coach." So any moms scheming to whip up a nice fleecey Halloween costume out of Coachish-looking fabric for their kids this year, consider yourselves warned.