Dov Charney Spin Doctors His Latest Scandals
The sex scandals, the financial ailments — can a single CEO talk his way out of all that embarrassment?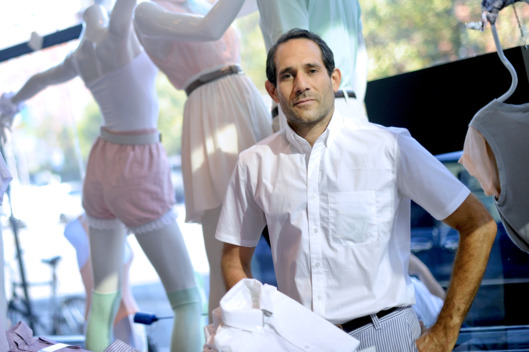 When things get really tough for American Apparel, Dov Charney starts talking. He talks about everything from how great American Apparel's factory conditions are for workers, to how you can't believe everything you read about him, to his boundary-breaking marketing tactics — everything but the sexual harassment lawsuits (that would be too embarrassing). He might be on his cell phone with random strangers and pranksters who have the balls to call his personal cell phone number, having been invited by Charney to do so, and engage in an actual and thoughtful conversation with him. It might be with reporters — like this one from CNN with the remarkably toned arms — who are drawn to the man like Jennifer Aniston exhibiting her cellulite on the beach.
Dov Charney Is Not Sweating 'Fraudulent' Sexual Abuse Claims, Bankruptcy: Q&A [VV]