Gaia Repossi Favors Flat Booties Over 'Vulgar' Wedges
Stumble Upon
Gaia Repossi takes the family business very seriously. At the age of 20, after studying art history at the Sorbonne, she became the artistic director of her family-owned jewelry house, originally founded in 1920. Six years later, she's become a front-row fixture at big shows like Céline and Givenchy, as well as those of young designers like Alexander Wang and Joseph Altuzarra (she has teamed up with both on recent jewelry collections). Repossi's signature cuffs and intricately latticed rings are both tough and elegant. This month, she debuts a collaboration with Zadig & Voltaire, which will be available at a fraction of the price of her eponymous line. We caught up with the designer to talk about her lucky pendant, favorite vintage stores, and appreciation for ponchos.
When did you decide you wanted to be a designer?
I never wanted to be a designer; it just happened.
What's your favorite piece of jewelry?
My all-over-finger rings. I designed a special one for Zadig & Voltaire named Metamorphosis [see below].
Who are your favorite designers?
Yves Saint Laurent, of course — he's beyond time — and Karl Lagerfeld is a genius beyond fashion. Phoebe Philo for Céline , because she's doing something different. In the new generation, I like Alex Wang. He's my age, and so talented, strong, and dynamic. Also, Joseph Altuzarra and Peter Dundas are the future of fashion.
What's the first designer item you ever bought?
I think it was the pink lizard sandal from Nicolas Ghesquière's first collection at Balenciaga. I was 17, I think, and they were my first serous heels. I still have them; I also have them in green.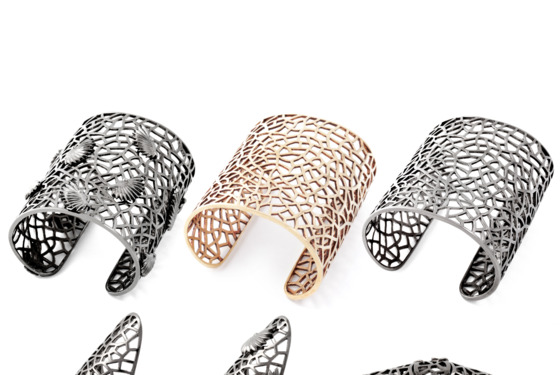 Where do you like to shop in New York?
In Alexander Wang's showroom, because I feel at home. I like Zadig & Voltaire for T-shirts or jeans, and Trash and Vaudeville for vintage.
How would you describe your personal style?
Casual chic, even though it sounds quite pretentious. I break it up with strong accessories.
What trends are you appreciating right now?
Ponchos and the full seventies YSL vibe — so inspiring.
Any trends you're ready to see retired?
Wedges. I think they seem to vulgarize the girls. I'm in a pump and flat mood right now.
What's one item you're saving to buy, fashion-related or otherwise?
Flat booties; they're elegant and simple.
What should every woman have in her closet?
Black pumps, flat suede booties, derbies, and a trench. Also, a vintage jean shirt and cigarette-cut pant.
What's something you never leave the house without?
My lucky Berberian nomad Arabic crystal pendant.