Garance Doré Is Interviewed for Jay-Z's New Website, Regrets Buying Ice Cream
She also wishes more people would wear hats.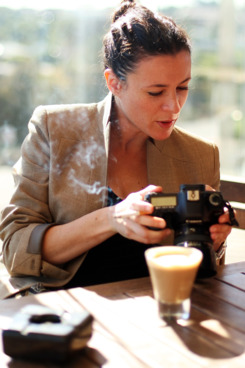 Today Jay-Z debuted his own website, Life + Times, which is not so much about him as it is about stuff he likes, such as flashy Jeeps, fancy shaving "hardware," and nice Dutch chairs. Also: Garance Doré! A brief interview reveals that Doré wishes more folks wore hats, has a weakness for Repetto shoes, and enjoyed her time in Anna Dello Russo's closet. What's something she regrets buying recently? "Ice cream last night."
The Cutting Room Floor [Life + Times]