Gossip Girl Stylist Eric Daman's High School Girlfriend Won Prom Princess After He Helped Dress Her
Which makes him even more qualified to design a line of under-$50 prom dresses.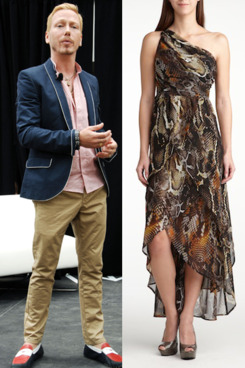 Eric Daman's collection of prom dresses for Charlotte Russe goes up for sale online Monday. The affordable line (prices range from $39.50 to $49.50) includes everything from short tight freakum dresses to longer gowns, as you can see in a preview on Glamour.com. Daman happens to know a thing or two about looking hot at the most important night of high school, ladies, and it's not just because he plays pretend high school when he works on Gossip Girl. In fact, he's known what's made a glam high schooler since he himself was in high school.
Eric Daman Designed Under-$50 Prom Dresses For Charlotte Russe (And Tells Us What He Wore To His!) [Glamour]