Hannah MacGibbon Will Remain at Chloé for at Least One More Season
Her contract has been extended.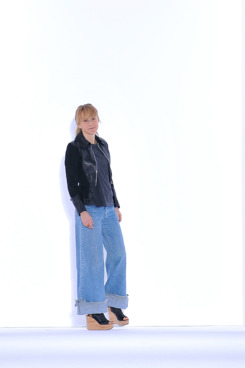 Hannah MacGibbon's contract at Chloé was up after this past season, and last month the house was rumored to be interviewing potential replacements, according to the Times. A Chloé spokesperson previously denied rumors that MacGibbon was leaving but neglected to confirm her contract's renewal until today, when it was reported that her contract has been extended for another season. Her fall 2011 show, which was under high scrutiny due to her supposedly precarious standing at the house, received mixed reviews. When reached for comment, Chloé's CEO, Geoffroy de la Bourdonnaye, said, "Hannah is still with us, that's all I can say."
See Chloé's Fall 2011 Runway Show.