Is Model Kate Upton the Answer to the Skinny Backlash Against Victoria's Secret?
She's curvier, as they say, than the recently criticized Candice Swanepoel.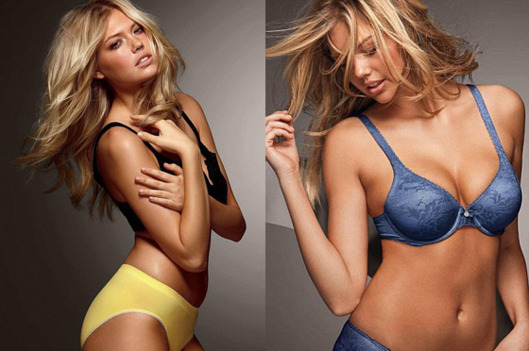 Victoria's Secret model Kate Upton is allegedly the brand's answer to the backlash over its use of very thin models. Last week Candice Swanepoel was criticized for looking skinny at a promotional event, though she probably wasn't any or much thinner than she's ever been modeling for the brand. The Herald Sun believes VS released new photos of the curvier, as they say, Kate Upton wearing their bras to prove they don't just promote "too thin" body types.
New Victoria's Secret model Kate Upton has curves [Herald Sun]