Kate Middleton WENT OUTSIDE! Like a Normal Person!
See her shop in a plain black Issa dress.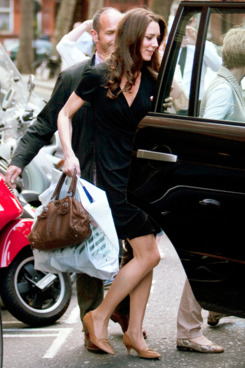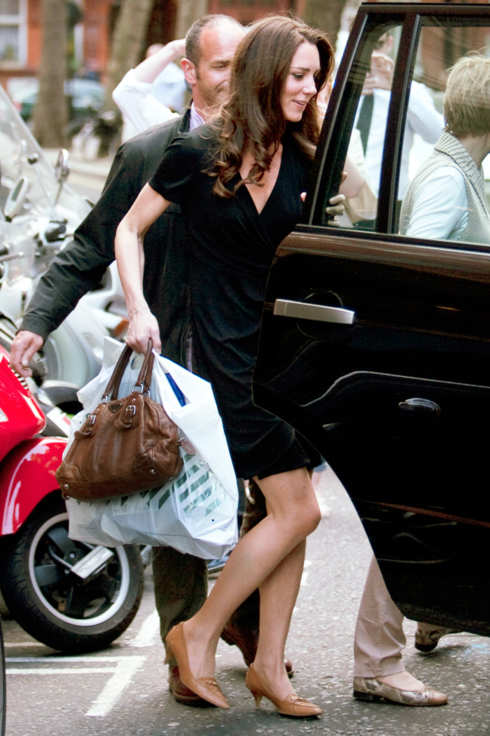 In a simple black Issa wrap dress and tan kitten heels with her engagement ring on show, Kate Middleton indulged in a shopping trip in London today looking pretty thin — SKINNY! — while doing so. A breathless Daily Mail article reported she was "as free as a bird" and had "a spring in her step" as she browsed stores, just a day after she'd picked up some summery dresses at stores like Banana Republic and Warehouse. This has also led to speculation that her and Wills will honeymoon somewhere nice and warm, which rules out the U.K., if it were ever an option. See her full outfit in the Kate Middleton Look Book. And just look at all the cute normal British folk all giddy in the background! How can you possibly not be excited about the wedding?
See more of Kate's fashions in the ever-expanding Kate Middleton Look Book.