Kate Middleton Will Have Four Wedding-Day Hairstylists; McQueen Dress Rumors Persist
Also, she covers 'Newsweek,' and more utterly riveting royal wedding news.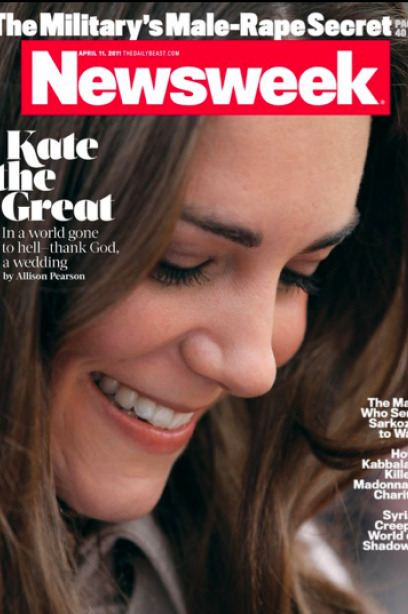 Only 24 days to go until Kate Middleton's chefs serve her highly conceptual fruitcake to her highly important wedding guests. What do you think Prince William does while Kate makes mood boards for the canapés and goes through princess camp? Contemplate that while you enjoy today's best and most important news about the royal wedding.
• Oh my God, the Daily Mail got some royal wedding news WRONG. Us "Rumor Buster" Weekly reports that it is untrue that Kate will have six hair stylists on her wedding day. "It will be James Pryce, Richard Ward and their team," an unnamed source tells the magazine. "The pair will have assistants, each working with Kate and the bridesmaids on the day." Okay, so there will be four stylists instead of six. Perhaps this is part of the plan not to be loathsomely spendy and ostentatious. [Us Weekly]
• Kate is on the cover of Newsweek. Keep on keepin' on, Tina Brown. [DFR]
• The four-bedroom house Kate lived in until she was 13 will be auctioned on June 2, and is expected to fetch $888,000, which is about $133,000 more than the average house in the neighborhood. Explains an auctioneer, "It's always possible that someone will buy it as an investment, because if Kate becomes queen someone might even want to open it as a museum one day and charge people to see it." We'd pay $20 for that tour. [HuffPo]