LOOK AT BEYONCÉ'S NEW LOOK FOR HER NEW MUSIC VIDEO!
YAY SHE'S BACK!!!!!!!!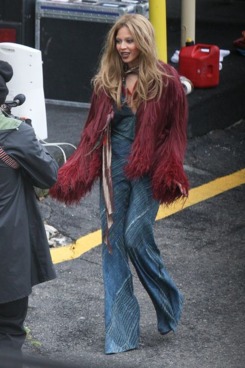 Our Lady Diva was spotted in New Jersey on a shoot for the first video from her new album. She's wearing a Roberto Cavalli jumpsuit from the pre-spring 2011 collection and a hairy coat from the label's fall line. Aren't you so glad to see her back in action? She's been so quiet lately, probably just making home with Jay-Z instead of noise, both audio and visual. But all that can be made up for with this one look. This one Sasquatch-chic look. You go, Bey. You go.