Michelle Obama Appeared on The View in Shiny Cream Pleats
And jade-green earrings.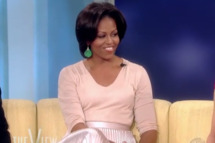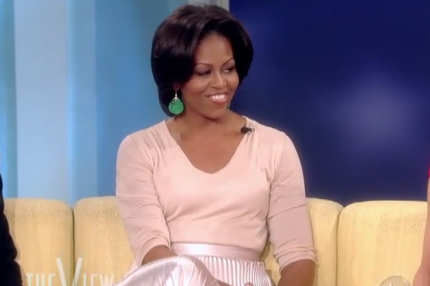 Michelle Obama appeared on The View yesterday wearing a cream V-neck sweater and a silky fan-pleated skirt. She added a touch of color to the look with large jade-green teardrop earrings by Lucifer Vir Honestus. See the full look in the Michelle Obama Look Book.