'Much Like in the Fashion World, There's a Great Deal of Jealousy and Rivalry in Dairy Farming'
So says the CEO of Manolo Blahnik, who happens to know this firsthand.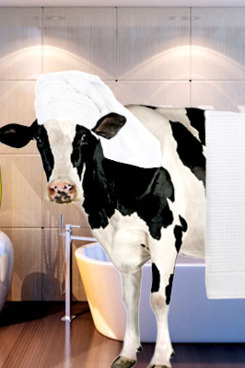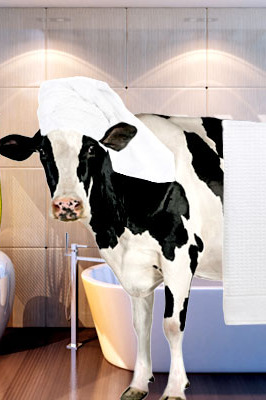 George Malkemus, the CEO of Manolo Blahnik, gave that quote to The Wall Street Journal, which just published an exposé of one of the great secrets of the fashion world: Malkemus and the other top-ranking executive at Manolo Blahnik, vice-president Tony Yurgaitis, run a dairy farm. Called Arethusa, it produces milk that's allegedly finer and certainly costlier than most. Its 23 retail accounts include Whole Foods, where you can buy a half-gallon for $4.49 — or more than twice the national retail average.
What you're paying for, as with a Manolo Blahnik shoe, is quality. This isn't fast milk produced without thought or imagination by ripping off another dairy farmer's design — this milk comes from well-bred, very well-cared-for cows that are treated like ladies.