Video: Tyra Banks Chews a Shoe, Explains Stiletto 'Math'
Another episode of her webisode series with André Leon Talley is upon us.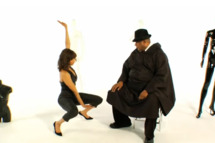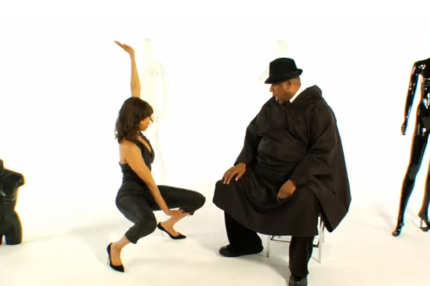 In the latest installment of their epic series of Fa Fa Fa Fashion videos, Tyra Banks and André Leon Talley discuss stilettos. It's wonderful.
As well as a (not) very in-depth lesson on the stiletto's history, Tyra offers some clever "retired supermodel" tips on minimizing foot pain and slippage. She also — as always — finds more than one opportunity to plug her modeling career (with pictures!) and indulges in all manner of frantic antics: jumping an invisible rope, talking in her now-signature odd mix of French-ish accents, and chewing on a stiletto heel. ALT just sits there and opines with the occasional shriek, which is more than fabulous enough.
The Stiletto [TypeF.com]