Olivier Theyskens Thinks Kate Middleton's Wedding Dress Should Shock Her
Somehow we don't think she'll go for it.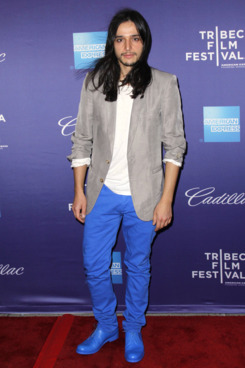 While actual Brits are trying to leave town to avoid the royal wedding, the fashion community remains upbeat about it. Costello Tagliapietra designers Jeffrey Costello and Robert Tagliapietra confessed last night they were "mildly excited" about the wedding, which is just two days away, at the premiere of L'Amour Fou, a documentary about Yves Saint Laurent and his partner, Pierre Bergé. Olivier Theyskens, who said a few days ago he knows who designed Kate Middleton's wedding dress, declined to tell us what he hoped it would look like. "I don't speak about that! Don't ask me questions," he said, eventually opening up. "When Princess Diana got married, I was a very little kid, I think. I remember her dress, and I found the dress amazing when I was a kid."
Theyskens, who doesn't have a television, said he would probably get up early to watch the wedding with his friends at 4 a.m. on Friday: "We've been joking about it."