Prada Will Probably Go Public by July
What convenient timing, with their record-breaking profits this year.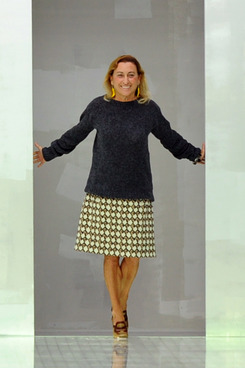 On the heels of announcing record profits for 2010, Prada appears to be a few months away from listing itself on the Hong Kong Stock Exchange, a move that's supposedly been in the works for a while. Women's Wear Daily reports that Prada's initial public offering would consist of a 20-percent stake that values the company at $9.5 billion, but per the Hong Kong listing authorities, the label isn't allowed to talk to the press about it until they've been approved.