Reports: Balmain Will Tap Olivier Rousteing to Replace Christophe Decarnin
He was Decarnin's deputy designer.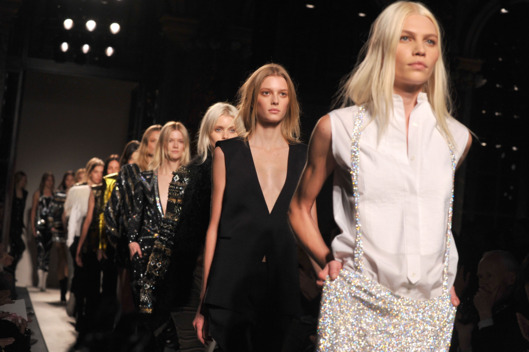 Following Christophe Decarnin's departure from Balmain earlier this month amid rumors of mental illness, the label was said to be hiring "someone unknown" to replace him. Now it appears that this someone is Olivier Rousteing, Decarnin's deputy designer at Balmain since 2009. Rousteing is so under the radar that Women's Wear Daily, who reported this story, had to resort to scouring his LinkedIn page to figure out what his deal was.
Olivier Rousteing Seen Succeeding Christophe Decarnin at Balmain [WWD]