ANTM Recap: André Leon Talley Is Ready to Get His Magic Marker Out and Just Highlight Everything
That's not even a euphemism.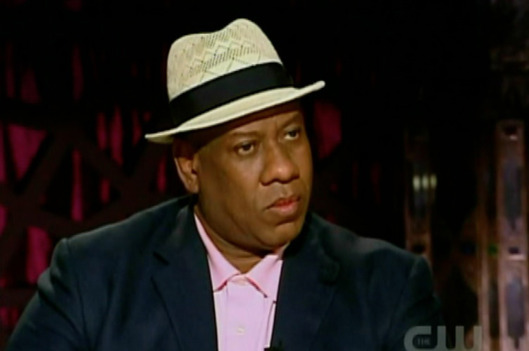 Can you believe Top Model is already down to its final three? For this week's challenge the girls filmed "live" beauty segments (meaning they never aired anywhere other than last night's episode) for The Insider. All things considered — the difficult-to-pronounce names of their Moroccan locales, next to no time to prep their beauty stories, and a near-total inability to find English speakers to converse with — the end results were not that bad. (Obviously we're grading on a curve here, but still.) Ever the delightful grumpasaurus, Molly managed to be smiley and bubbly enough to eke out the win.
Here's our video of all this week's ALT-related goodness: