Battle of the Morning-Show Divas: Lady Gaga Versus Rihanna
Which girl with the curious red hair had the better TV look?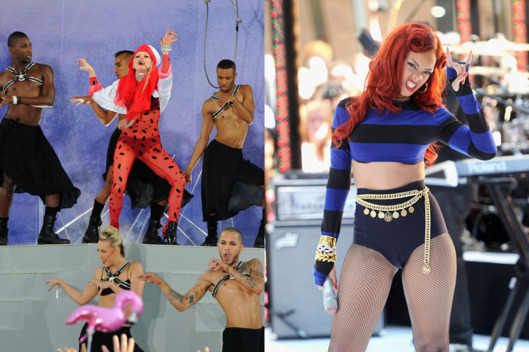 This morning, the Today show and Good Morning America began their annual nods to summer by ... having people sing outside. Today booked Rihanna while GMA got Lady Gaga, resulting in a necessary morning-show face-off of red-haired dancing ladies wearing panties!
So, sartorially speaking, which red-haired diva WON?
While you think on this, we're heading out a little early for the long weekend. We'll be back to our regularly scheduled blogging on Tuesday. Happy (SUMMER) day drinking!